1 online staff pass
1 min. video: 950€ + 2 online staff passes

2 min. video: 1.750€ + 3 online staff passes

30min. loop video: 3.750€

1h loop video: 5.000€

All Video packs include:Logo + company description on the event platform
2 Day Pass - Full Access to the Summit

Logo display as 'Support Partner'

Shared table in the Foyer to leave brochures
1 x 30min. speaking slot

3 Event Passes including Speakers

Cocktail table stand (1m x 1m)

Delegate List Provided: full details of the delegates who attended the event in-person
1 x 30min. speaking slot

4 Event Passes including Speakers

Physical Stand (2m x 2m)

Delegate List Provided: full details of the delegates who attended the event in-person
6-8 min. presentation

2 Staff passes including speaker

Shared table in the Foyer to leave brochures

Delegates List provided: details of all in-person participants
1 x 30min. speaking slot

3 in-person + 3 virtual pre-arranged 1to1 meetings

6 Event Passes including Speakers

Physical Stand (2m x 2m)

Delegate List Provided: full details all in-person participants

Option to upgrade your package for the Virtual Day***
1 x 30min. speaking slot

1 x 30min. workshop with a max. of 20 participants

6 in-person + 6 online pre-arranged 1to1 meetings

8 Event Passes including Speakers

Premium Exhibition Stand (2m x 2m)+ online stand

Delegate List Provided: details of all in-person participants + all connected participants to the Virtual Day

Lead Partner for one stream for one Day

Coffee breaks Sponsor for 1 stream and 1 day

Option to upgrade your package for the Virtual Day***
2 x 30min. speaking slot

1 x 30min. workshop with a maximum of 20 participants

10 physical + 10 online pre-arranged 1to1 meetings

12 event Passes including Speakers

Premium Physical Exhibition Stand (4m x 2m) + Online stand

Delegate List Provided: details of all in-person participants + all registered participants to the Virtual Day

Event Lead Partner for both Days

Lunch Partner for both days

Option to upgrade your package for the Virtual Day***
We pride




ourselves for being




very flexible


and can therefore customize
these

packages to




FIT YOUR NEEDS!
Pre-Event Cocktail:
On Demand
​
Exclusive Cocktail Reception for all participants (Day One): On Demand
​
VIP Dinner with Participants: On Demand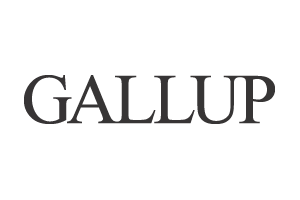 "Just signed a sizable contract with one of the participants of your conference now.
So they work".
Associate Principal, Gallup
I want to thank you again for
doing a superb job of
organizing these meetings!
You and your organization are an example of how to optimize a sponsor's conference experience and the value that can be derived from a conference. Great process, highly customized and effective.
Sr. Consultant, PeopleSmart
"It's been a great event, the level of the attendees was really impressive.
The support from the
Teneo team was outstanding!
The first feedback
from the Sales team is excellent"
European Marketing Lead, IBM
Contact our
Business Development Director,
Renaud Nyst,